Parnevu T-Tree Break Control Review
Monday, October 08, 2012
Hello everyone, I hope that is well, with you and your families! A few weeks ago, the hair care company Parnevu, contacted me about reviewing some of their hair products. I gladly accepted, I saw it as a great opportunity not only for me, but for Parnevu as well :) I received 3 products from them and I will be reviewing each of them in 3 different posts. It would just be too long and tedious to do 1 huge review, so today I will start with one of the products. Please be on the lookout for the other 2 Parnevu reviews to drop! Be sure to watch my video review below!

Parnevu is a hair care company that specializes in products for African American/Ethnic background hair types. You can take a look at their website here - Parnevu.com I personally am VERY picky with what I add to my hair. I like to use things to reduce the dryness in my hair, as well as the damage. That is why I chose items from their "T-Tree" line. I've used Tea Tree in my hair before and it seemed to help my hair with damage, and the overall appearance of it. This product, the T-Tree Break Control, is a product that claims to help stop breakage, and prevent split ends. It retails for $6.00 on the Parnevu website. I've also seen this at drugstores.


According to Parnevu...
"The

T-Tree Break Control coats the hair with its unique formula, preventing hair breakage and split ends. by coating the hair moisture is locked in, adding elasticity which leaves the hair soft, manageable and shiny."
When I got this product first, I applied it to my scalp all the way to my ends, as I do now. I did that at night before I went to bed. The next morning I woke up with shiny hair! One thing for me, is that my hair is never, ever, shiny. My hair usually appears to be a matte dark brown color, and I'm fine with that. But I was a pleasantly surprised to see it this way.
I wanted to see whether it was going to help my hair's damage and breakage. So I used it more and more, including in the mornings when I styled my hair. I haven't SEEN a difference with damage, as my ends were still dry :( But when I combed out my hair, I've started to see less and less hair on my brush. Usually my hair, sheds like crazy! But after using this more and more I've seen less of that.
In the pictures below you can see the consistency of the product. I like the smell of it as well, it doesn't smell heavy, or overwhelming which I like because I hate overpowering scents.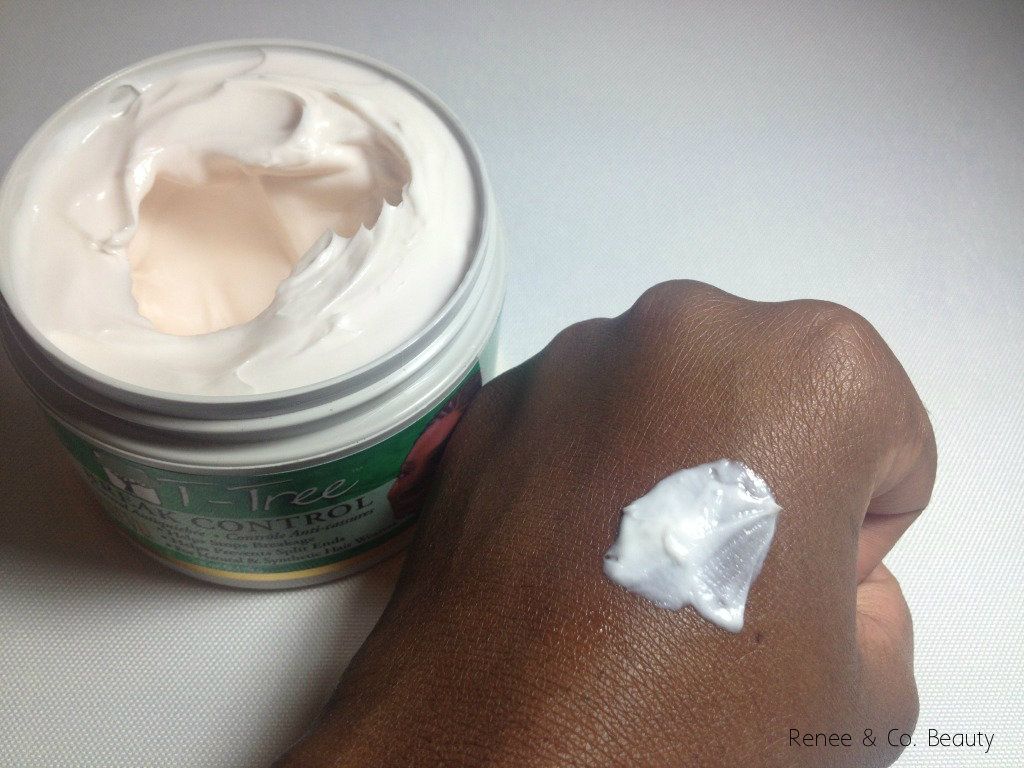 Overall, I really do like this product.I was skeptical about trying something out that I've never seen, or heard of before but it was a really great product in terms of my hair breakage. I love that my hair doesn't fall out as much as before.
*The products mentioned above were

gifted for consideration for review. All my opinions are honest.*