E.l.f Brightening Eyeshadow Quads Review + Swatches !
Sunday, January 13, 2013
Sorry to say, but this will probably be the last E.l.f Cosmetics "Show and Tell" I do for you all. I hope you enjoyed all the information as well as swatches! Today I am showing the E.l.f Brightening Eyeshadow Quads. These palettes come with 4 colors that work around each other to create one eye look. I was drawn to these back in 2009 when I purchased one of the shades, and now I have collected a few of them. These eyeshadows are from
E.l.f's Essential Line
, their cheapest line. These are a steal at only $1 each, which is personally a real steal for 4 eyeshadows! So lets get on to what I think of the colors that I have.
The palettes come in see through plastic casing, which is perfect to see exactly which shade you want to pick up. The casing also equips a teeny little mirror, which to me isn't really anything special. When first purchased these palettes came with an eyeshadow applicator sponge, which I don't use (I usually keep them for when I'm applying glitter to my eyes).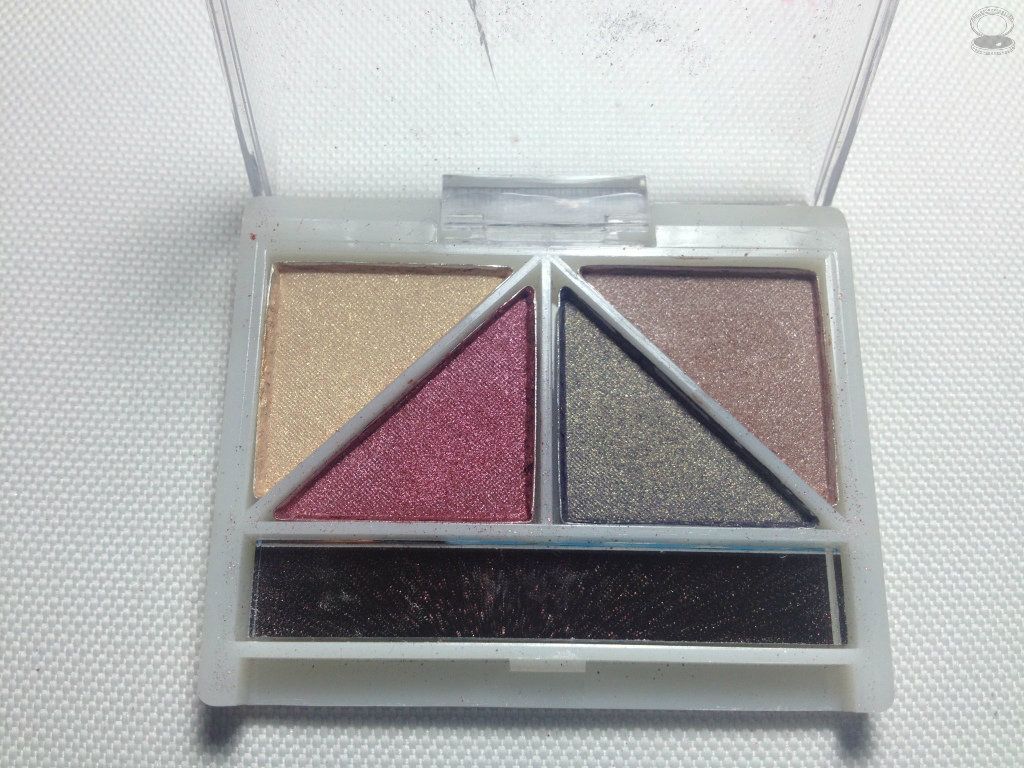 The first palette is called Luxe. This is the first eyeshadow I ever purchased from E.l.f! (The one showed in this picture is my third repurchase!) This quad comes with no matte shades. The shades consists of a pale gold, a red, a pale green/grey, and a salmon color. Long story short, all of the colors in this palette are extremely pigmented! I wouldn't say that each color is great for darker skinned ladies (or gents), especially the yellow color when used on the lid. I love this palette, it's great for a day out, or even everyday.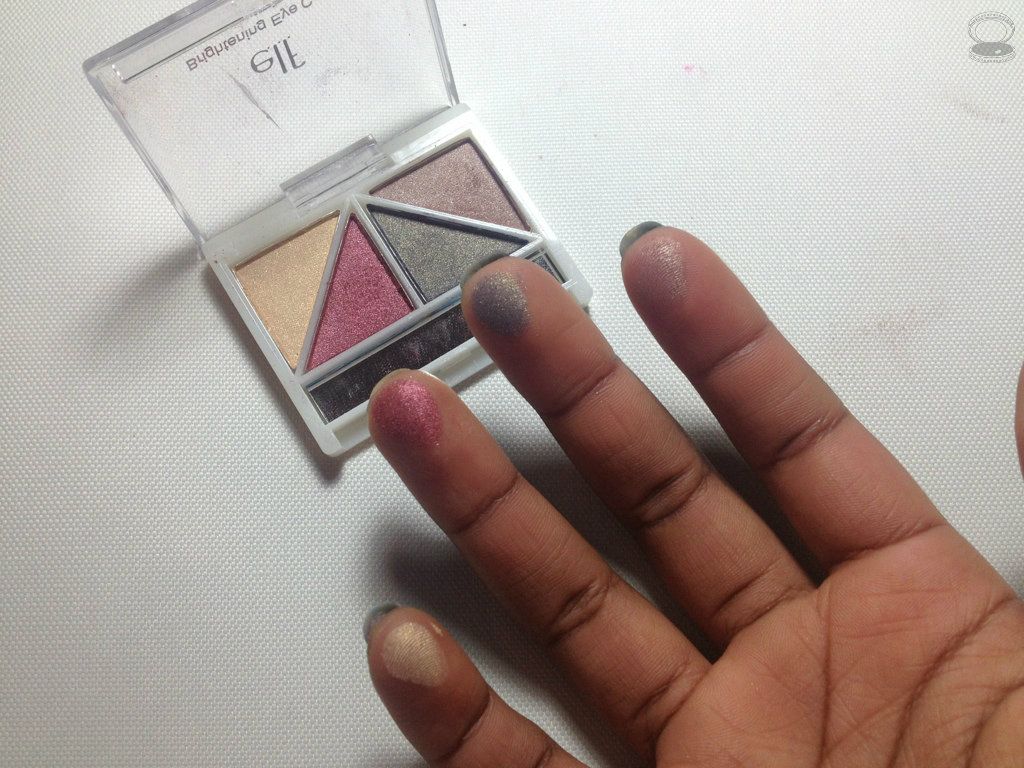 __________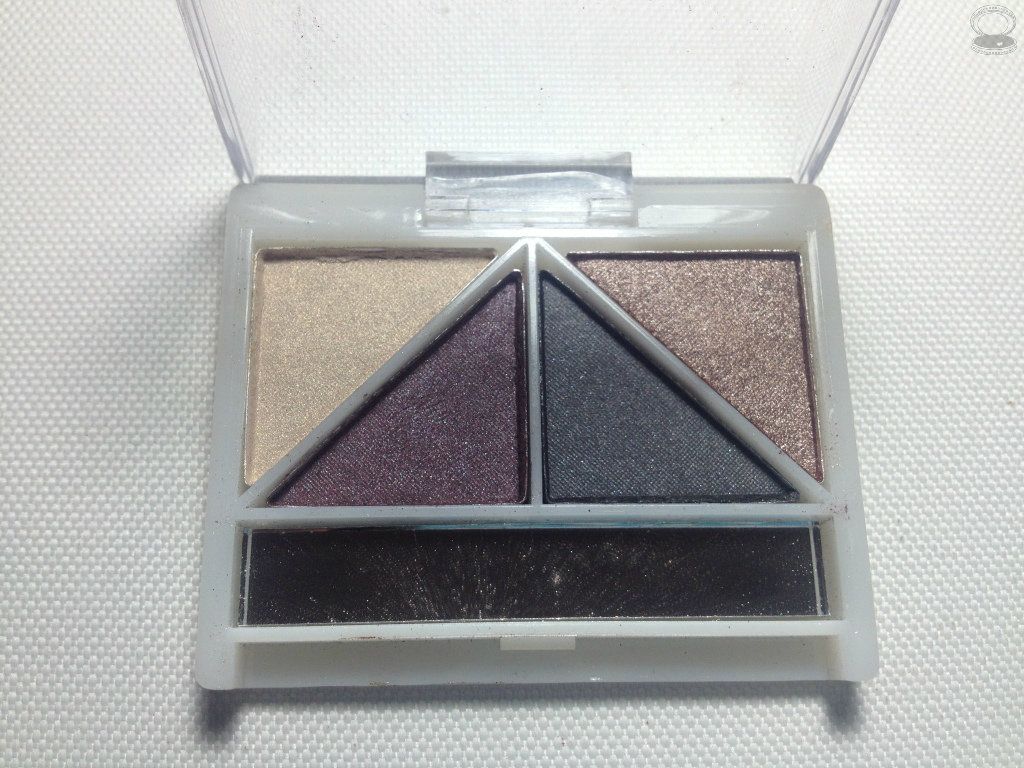 The next palette is called Day 2 Night. This palette comes with a pale shimmery white, a deep purple, an almost black grey, and a fun champagne color. This one is really great in terms of pigmentation and versatility, hence the name. It can be used to create very dark, smokey looks and also create softer looks.
__________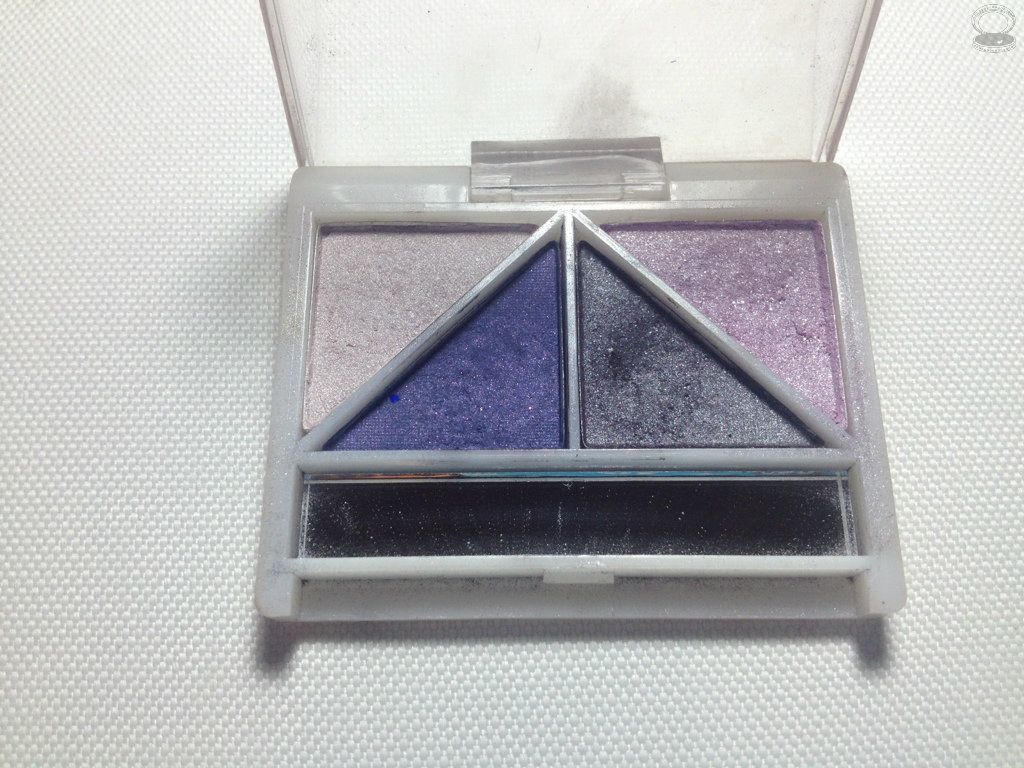 Next I'm sharing the palette called Silver Lining. This palette has a purple-centric color scheme. It has a light frosty pink, a deep periwinkle blue which is matte, a slightly purple grey, and a pale lilac color. When swatched, I think they come up great, but when I apply this onto my eyes it doesn't give me much color. The colors seem to blend in together, which isn't really flattering.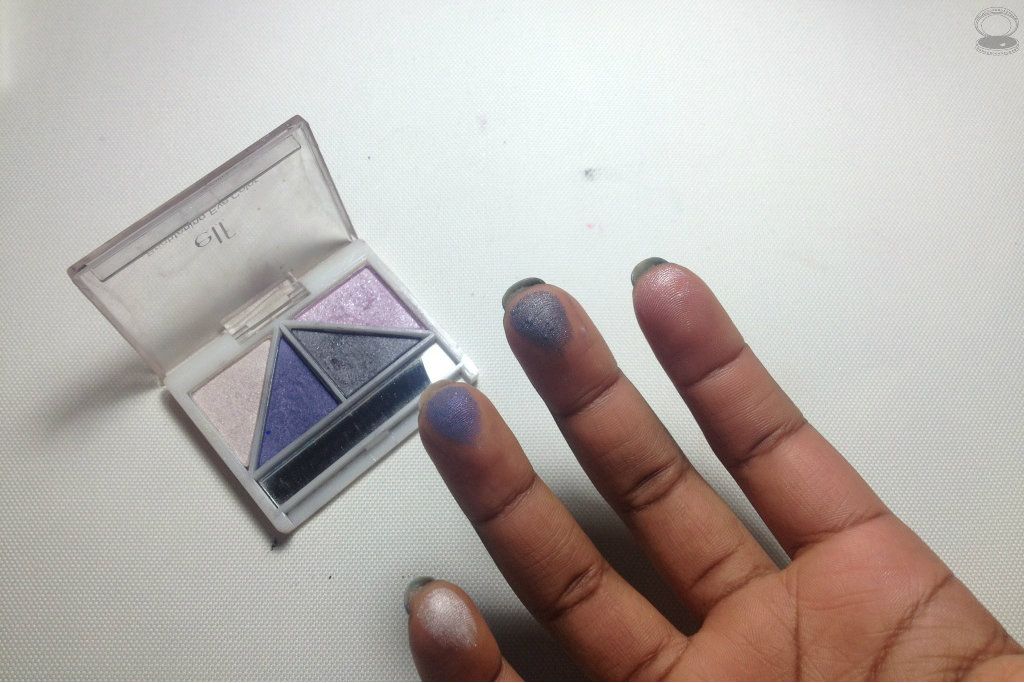 __________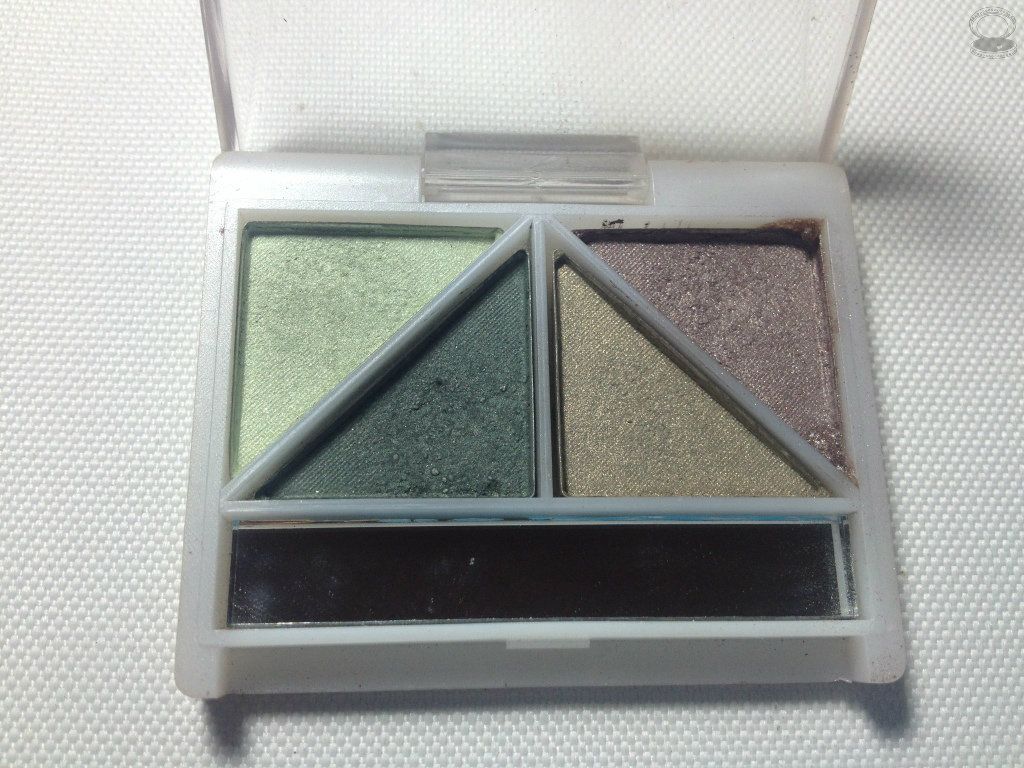 The last, but not least, the palette called Ivy. This palette has a green color scheme to it. It features a light green, a deep green which is matte, an olive green, and a pale champagne color. This palette, is one that I barely use as I don't wear green eyeshadows. It has great pigmentation, but it's just not for me. Sorry!
Overall, I'm really happy with these E.l.f Eyeshadows Quads. They have an amazing buttery feel to them, and great pigmentation. I plan to purchase more of these Quads!
Price : $1
*Use the code SHIP25 for free shipping on orders over$25!*
Until next time...
-Mariam xx