E.l.f Studio Single Eyeshadows Review + Swatches !
Tuesday, January 01, 2013
Today I am sharing with you all two of my favorite eyeshadows. They both are by
E.l.f Cosmetics
, a brand that is no stranger to my blog! I purchased these eyeshadows a while back in hopes of scoring some great single eyeshadows from
E.l.f's Studio Line
. I purchased 2 shades, 2
completely
different shades to be exact. I got one that is a deep
brown & red mixture
and another that is an
orange rose-gold shade
. These eyeshadows were $3 each, so there wasn't any qualms about wasting my money. Lets get down to what I think about them!
These eyeshadows come in a study plastic container VERY similar to Nars makeup. The lid has a mirror that covers half of it, and the other half is a clear window so that you can see which shadow is inside.
__________

The first color I'm going to feature is called Sunset. This is eyeshadow, at first glance, is an orange shade. I got it because I needed a nice subtle pop of color to add to my collection. When I received this product and used it for the first time, I saw that is was a really cool multi-faceted color. It appeared to be just orange, but it was also a pink! I guess I should of figured from the name being "Sunset"
This shadow holds up for about 7 hours with a primer. I think that is a long enough period of time for it to be on my lids, so I can't complain about that. I do find that the texture of this is really silky, and that it is best to be applied with a natural haired brush.
This shadow produces some chalky fallout, but not really too much.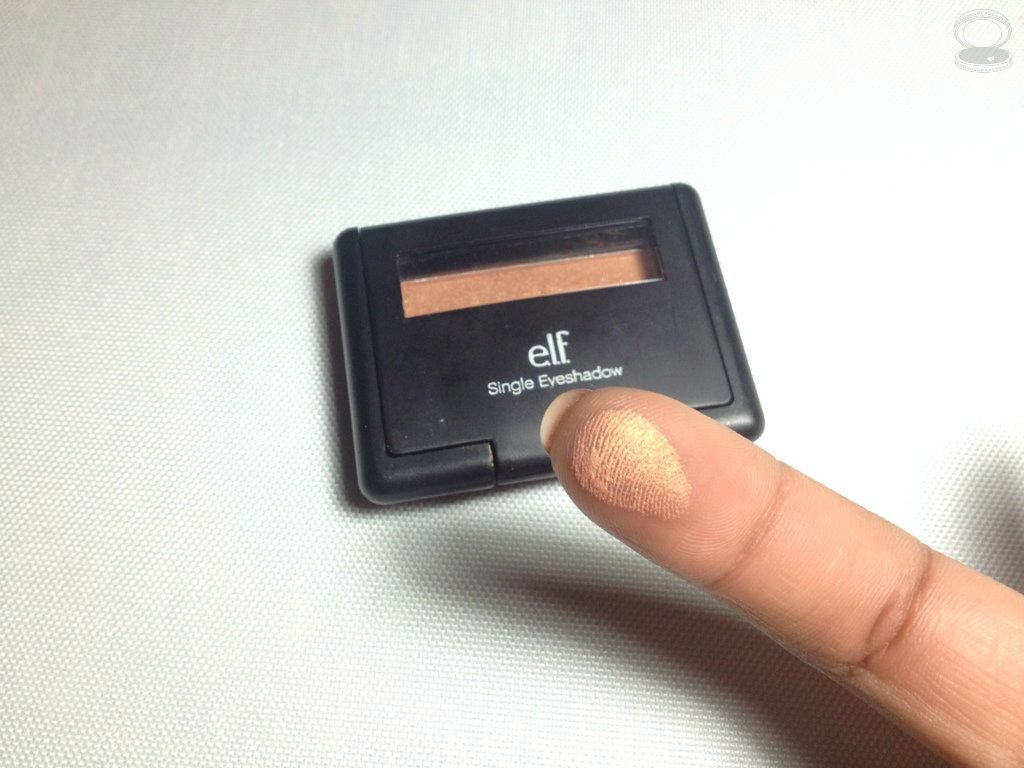 ____________
The next shade is called
Raspberry Truffle.
This eyeshadow has to be my favorite from E.l.f! The color is a deep burgundy/brown with specks of red glitter. I use this shade as a lid color at times, and a crease color. I also feel that it would be a great color on any skin tone.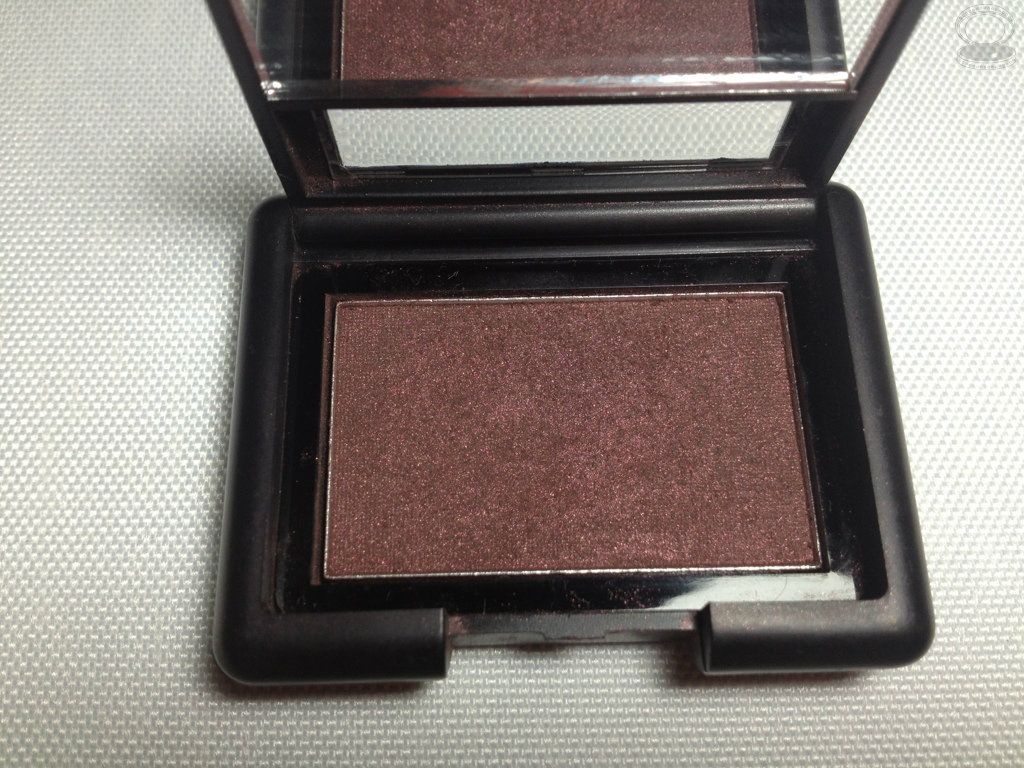 The formula of this eyeshadow is very buttery much like Sunset. It gives a good color payoff and stays on for a long period of time when used with a primer. Somedays I don't like to reach for a primer ( yea, I get lazy) and I use this with out it. I find that it creases after a while, meaning that the natural oils that are produced by my eyelids mix in with the eyeshadow. This happens with
Sunset
as well.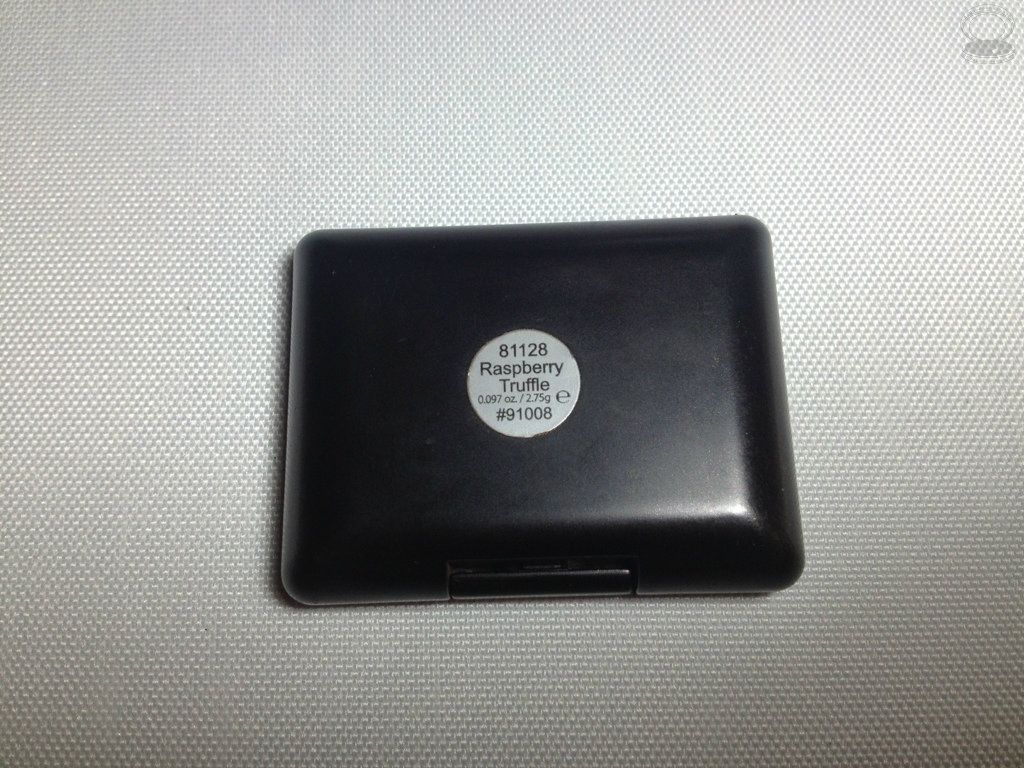 What else can I say, I absolutely love these eyeshadows! I plan to purchase more in the future, maybe their matte shades? These eyshadows are well worth the great price!
Availability : Here at the
E.l.f Website
for $3 each.
*Use code SHIP25 for Free Shipping on orders over $25 !*
Until next time...
-Mariam